News
Dana White: An Advocate for CBD
In June 2019, media platforms were agog with the groundbreaking announcement of the UFC's collaboration and partnership with the Canadian CBD company known as Aurora Cannabis. The contract agreement of the two different industries is a step ahead of an eight-year professional partnership. When it comes to cannabis wellness-based products in Canada, the Aurora Cannabis Company remains one of the leading brands. It specializes in the production and sales of CBD, THC soft gels, and milled-decarbs.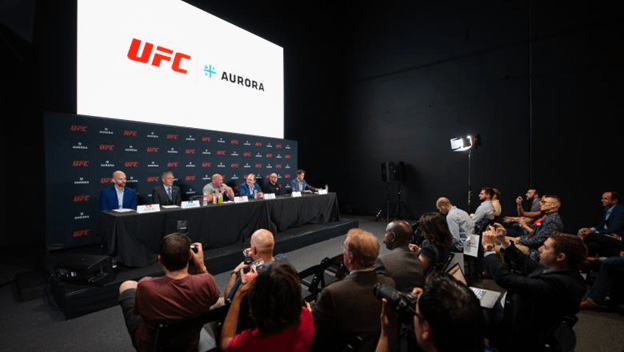 At the UFC's officials' conference held in Las Vegas, Nevada, in June 2019, Dana White revealed the personal benefits he has been able to achieve from the consumption of CBD oil, especially during strenuous recovery from shoulder surgery. In his words, he said, "When I did it, I didn't take any pain pills. I'd rather do that than pain pills. If this is a viable option, and the research is out there that this can help athletes or any human being in pain, I believe this is the future. And you know us, we are always the first t dive in and figure it out."
Widespread Use of Cannabis: The Background Information
Changes in policies regarding the widespread legalization of cannabis are already unfolding at a rapid rate. This could be spotted in the United States and other parts of the world. Interestingly, Canada became the second nation on earth to legally approve medical and recreational use of all cannabis-infused products. This amounted to a groundbreaking development, and it granted cannabis the ability to lead the industry in exciting opportunities for funded research on all kinds of cannabinoids, including the THC. Of course, the United States is yet to approve THC at the federal level.
Furthermore, it may interest you to note that professional athletes across the globe have in one way, or the other risked their careers by consuming some types of cannabinoids, including the non-intoxicating varieties for pain reliefs. However, the ban on hemp-based cannabidiol had just been lifted last year by the World Anti-Doping Agency. With the global changes that are being made to the cannabis industry, UFC's recent collaboration with Aurora cannabis is a huge leap forward. This will specifically benefit the chronic pain sufferers, the recreational cannabis lovers, and the industry leaders alike.
What Does the Future Unfolds?
The groundbreaking partnership between both parties will also serve as an initiative to define the world of cannabis. This will be achieved through clinical research programs that are expected to produce promising results supporting the efficacy of cannabis consumption on UFC's athletes. The research will further examine CBD's effectiveness in the management and treatment of inflammation, chronic pain, wound healing, and recovery on UFC's athletes.
Both Aurora and UFC officials opined that all products would be developed in strict compliance with U.S federal law and UFC's anti-doping program.