News
Mike Tyson Gaining Victory on Medicinal Cannabis Industry
The former Boxing superstar, Mike Tyson, is boxing his way into the cannabis industry. This is due to the continuous attraction of consumers and producers on both the recreational and medicinal cannabis varieties.
As one of the highly respected boxing superstars of all time, Mike Tyson rose to the table of high-profile individuals focused on expanding cannabis popularity across the globe despite its illegal status for many decades. According to reports, other celebrity personalities are also considering joining the cannabis bandwagon. Some of the most popular ones include the renowned hip-hop artist Snoop Dogg, Whoopi Goldberg, Damian Marley, and many others. Based in California, US, Mike Tyson has established a business to produce and distribute cannabis via a wide range of smokable cannabis, edibles, and extracts. His desire for contributing to the widespread use of cannabis isn't stopping there, as he is determined to land a knockout punch to the consumer cannabis sector. This will further his ways and establish to the whole world how engaging and lucrative cannabis business can be.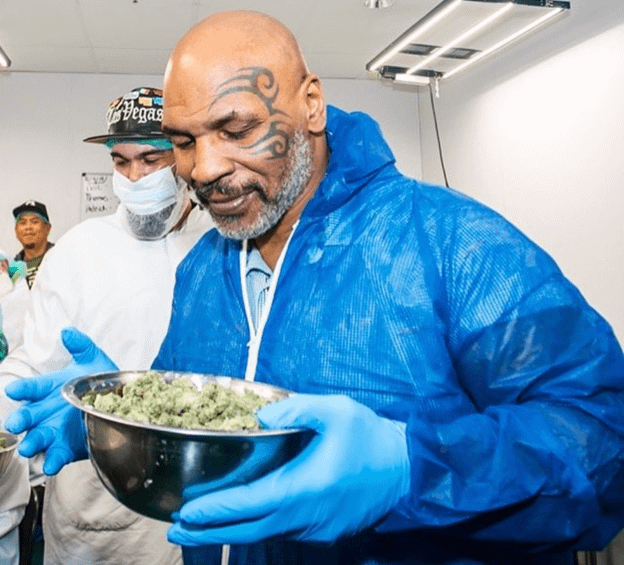 To achieve this, Tyson went ahead to conclude his plans for a luxury 400-acre resorts focused on catering for a wide range of cannabis consumers. However, he primarily focuses on recreational users that really want to get high in peace.
Ranching for Cannabis
Situated in the Desert Hot Springs of California City in the United States, the ranching resort is expected to perform the role of a Disney land to cannabis stoners. This is because it offers a wide range of attractions, including a hotel, an outdoor amphitheater, the world's longest lazy river, and a glamping unit. Apart from that, it also features a sports arena, a wave pool, golf facilities, and a university specializing in teaching cannabis growing techniques specifically for aspiring growers.
The construction of the cannabis ranch began in 2017, and it is set up to extend its tentacles to the public in the near future.
While Tyson is yet to release an official opening date for the ranch, market analysis suggests that thousands of people are expected to flock to the ranch once it begins its activities.
As enshrined in the current plans, visitors won't be permitted to purchase cannabis on-site, but they could smoke their desired cannabis variety across the entire site. The Tyson Ranch will complement his existing cannabis company, The Ranch Companies, formerly known as Tyson Holistic Holdings, which he established in 2016.
Tyson Holistic Holding specializes in the sales of several strains of cannabis, edibles, and merchandise. Since its establishment, Tyson Ranch has remained at the forefront of quality and consistency with a mission of making cannabis a universally understood and easily accessible product. Above all, Mike Tyson might have landed a knockout punch with his business idea of creating cannabis Disneyland build on quality, choice, consistency, and easy accessibility.